SUCCESSFUL MENTORING RELATIONSHIPS:
A JOINT LEARNING EXPERIENCE
According to the Association for Talent Development, 75 percent of executives point to mentoring as playing a key role in their careers. But, as workplace expert Lindsey Pollak shares in this vital session, mentoring can take place in a wider — and more impactful — variety of formats than the traditional one-on-one coffee meeting or 60-minute Zoom call. 
This program is designed for mentors and mentees to attend together to explore a wide range of mentoring options such as micro-mentoring, small group pods, reverse mentoring (a.k.a. co-mentoring), personal advisory boards and more. Lindsey will also share best practices for both mentors and mentees to ensure every interaction is valuable for both participants.
How Will You Optimize Your Multigenerational WORKFORCE?
"Lindsey shines just as bright virtually as she does in person. Her dynamic presence coupled with her technical savvy allow her to authentically connect to her audience, encourage participation and inspire action in a virtual world."
Johanna (Joby) Gendron, Group School Sales Development Program Director, Aetna
"Lindsey recently delivered the keynote address at our virtual annual conference. She was outstanding, receiving the highest evaluations of the conference. She delivered relevant, valuable content in an engaging fashion…no easy feat in a virtual environment!"​
R. Kinney Poynter, CPA, Executive Director, The National Association of State Auditors, Comptrollers and Treasurers (NASACT)
Lindsey is a New York Times bestselling author of four books. Her latest is Recalculating: Navigate Your Career Through the Changing World of Work.
Lindsey is a leading workplace commentator forThe Wall Street Journal, The New York Times, The TODAY Show, CNN, NPR and other national news outlets.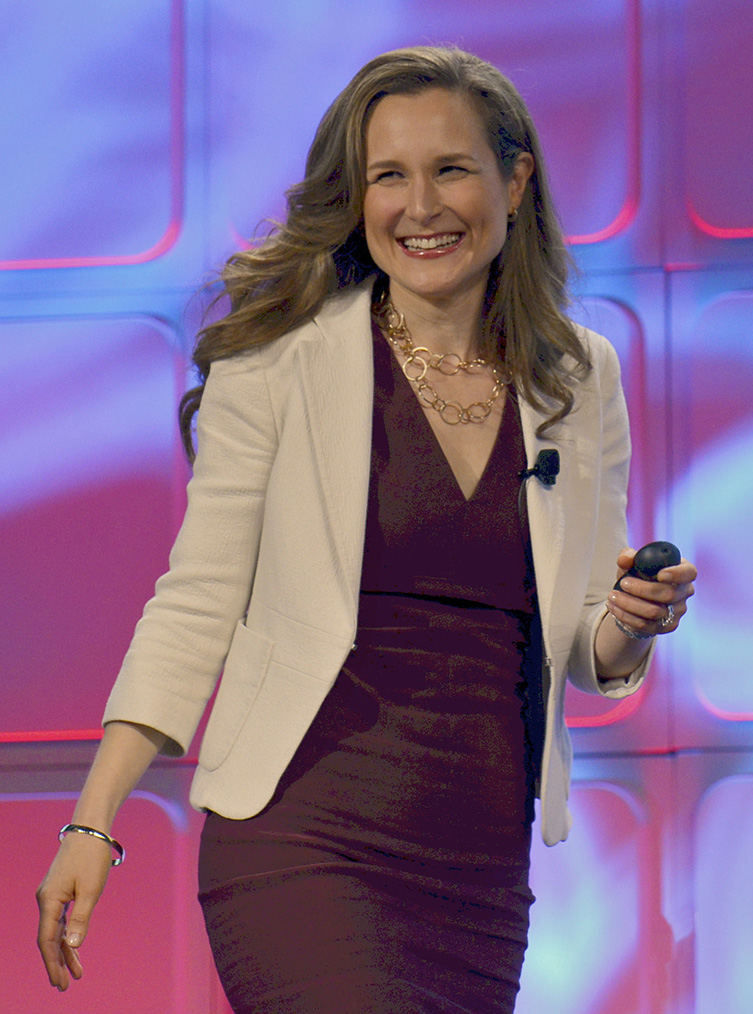 Lindsey speaks to 70-80 audiences each year across the US, Canada and the UK.
Lindsey has 15+ years experience as a consultant, professional speaker and corporate trainer for more than 250 organizations across a wide range of industries.
There are many wonderful speakers on the important topic of generational differences in the workplace. Lindsey is unique in three key ways: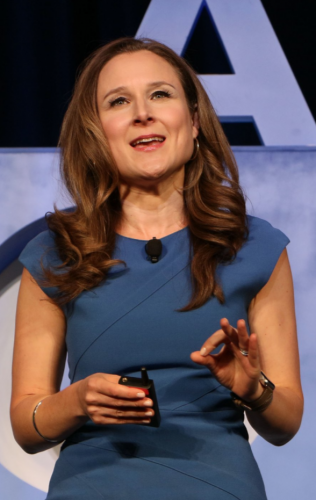 Lindsey has been researching, writing and speaking about generational change in the workplace for more than 15 years.
Unlike some speakers who focus on negative stereotypes, Lindsey takes a positive and constructive approach to helping people navigate the present and future of work.
Participants often say that Lindsey's presentations have not only widened their knowledge about the opportunities of generational change, but also provide a clear list of actions to take in their organizations to optimize their multigenerational workforces.
"Lindsey's insights into the multi-generational workforce drove us to fundamentally reshape the way we are mentoring and educating our people."
James Covello, Head of Technology, Media, Telecommunications Equity Research, Global Investment Research, Goldman Sachs & Co.
"Lindsey Pollak's message is engaging, entertaining, thought provoking and behavior changing."
Greg Lewis, Executive Vice President, Texas Capital Bank
"In an ever-complex multigenerational work environment, Lindsey's insights and advice resonated with employees at all stages in their careers. Our employees are still buzzing about her presentation!"
Andy Yost, Chief Marketing Officer, Gannett | USA Today Network