YOUR PERSONAL BRAND: SECRETS OF SOFT SKILL SUCCESS AND CAREER ACCELERATION
In this timely, inspirational and action-oriented presentation, New York Times bestselling author Lindsey Pollak promotes the importance of developing and maintaining a stellar personal brand in today's multi-faceted, global, ever-changing world of work.

Her advice and anecdotes draw on timely research, her own extensive experience and two decades of experience guiding successful professionals across a wide range of industries and experience levels. For maximum impact, Lindsey provides real-world, actionable tips to help you take immediate steps to apply the advice immediately in such areas as communication, networking, managing up, handling conflict and working in hybrid environments.
IMPROVE YOUR TEAM'S SOFT SKILLS
"Lindsey Pollak is an outstanding virtual presenter. She has amazing virtual platform skills and is able to engage a wide range of students and professionals."
Fred Burke, Director, Graduate Career Management Center, Zicklin School of Business, Baruch College
"I have worked with Lindsey for several years during my time at different firms and it has been incredible to watch her seamlessly pivot from an engaging, lively, in-person presenter to one of the strongest virtual presenters I have seen. She manages to keep the interest and attention of her audience and creates an interactive program, even through Zoom! She is flexible to the needs of the firm and happy to accommodate break out rooms or larger scale lectures. Overall, Lindsey provides meaningful content and is a pleasure to work with in person and remotely."​​
Stephanie Shorr, Vice President, Corporate Finance, Houlihan Lokey
"I wanted to say thank you for sharing your insights with us. I took over five pages of notes! Your energy was contagious and I can see that you are so passionate about what you do. This excites me as someone who just began my own career. Your presentation was so high-tough and I loved every moment. Thank you for giving us the space to learn and grow while also challenging us to be better people and employees."
Lindsey is a New York Times bestselling author of four books. Her latest is Recalculating: Navigate Your Career Through the Changing World of Work.
Lindsey is a leading workplace commentator forThe Wall Street Journal, The New York Times, The TODAY Show, CNN, NPR and other national news outlets.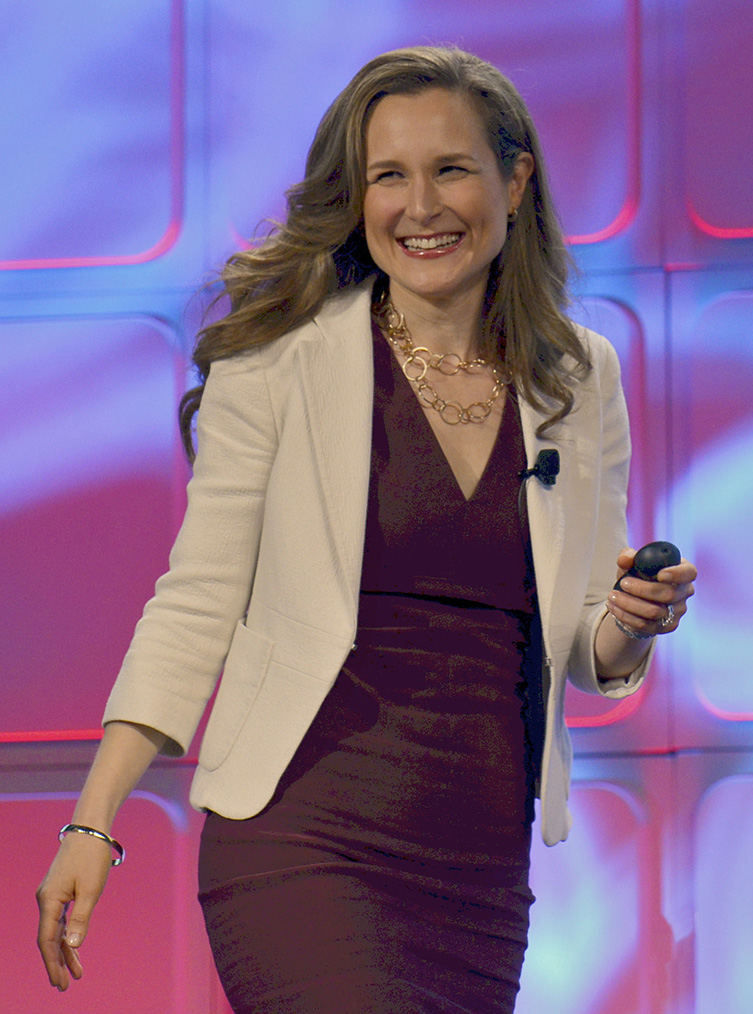 Lindsey speaks to 70-80 audiences each year across the US, Canada and the UK.
Lindsey has 15+ years experience as a consultant, professional speaker and corporate trainer for more than 250 organizations across a wide range of industries.
There are many wonderful speakers on the important topic of generational differences in the workplace. Lindsey is unique in three key ways: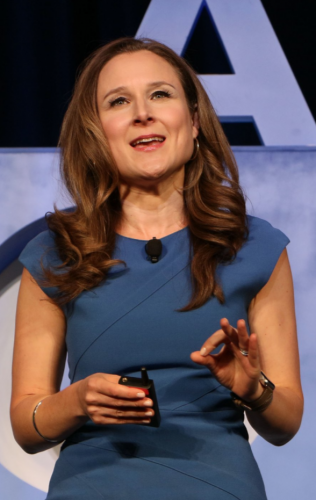 Lindsey has been researching, writing and speaking about generational change in the workplace for more than 15 years.
Unlike some speakers who focus on negative stereotypes, Lindsey takes a positive and constructive approach to helping people navigate the present and future of work.
Participants often say that Lindsey's presentations have not only widened their knowledge about the opportunities of generational change, but also provide a clear list of actions to take in their organizations to optimize their multigenerational workforces.
"Lindsey's insights into the multi-generational workforce drove us to fundamentally reshape the way we are mentoring and educating our people."
James Covello, Head of Technology, Media, Telecommunications Equity Research, Global Investment Research, Goldman Sachs
"Lindsey Pollak's message is engaging, entertaining, thought provoking and behavior changing.
Greg Lewis, Executive Vice President, Texas Capital Bank
"In an ever-complex multigenerational work environment, Lindsey's insights and advice resonated with employees at all stages in their careers. Our employees are still buzzing about her presentation!"
Andy Yost, Chief Marketing Officer, Gannett | USA Today Network