Universities - Speaking topic
RECALCULATING: 5 Rules to Navigate Your Career Through the Changing World of Work
Imagine that moment when you're driving a car and you make a wrong turn or miss
an exit. Your GPS will glitch for a few seconds and then a robotic voice will say:
"Recalculating."
Thanks to the global pandemic, it's as if every working adult on the planet is in our cars, hearing this voice, all at the exact same time. Even if the pandemic did not lead you to a major transition, you've likely spent the past 11 months making readjustments and pivots to keep up with the rapid pace of change in the world today. We are all Recalculators now.
Recalculating is no doubt a challenge—but it's also an opportunity. That is the message of New York Times bestselling author Lindsey Pollak's timely, inspirational and action-oriented presentation based on her brand new book, Recalculating.
With her signature combination of engaging storytelling, data-driven insights and immediately applicable advice, Lindsey will address such topics as:
Lindsey will address topics such as:
"Lindsey Pollak's virtual program for Vanderbilt's Owen Graduate School of Management this year was just as dynamic, important and engaging as in years past when she has been able to visit us in person. We can't wait for her to be able to return on campus as soon as possible, but in the meantime, we were blown away by what a helpful session this was!"
Sandy Kinnett, Senior Associate Director, Career Management Center, Vanderbilt University Owen Graduate School of Management
"Recalculating is the career guide that I wish I would've had when I was going through my own career transition."
Minda Harts, Author, The Memo: What Women of Color Need to Know to Secure a Seat at the Table
How will you prepare your students to recalculate in the new normal?
Lindsey is a New York Times bestselling author. Her fourth book will be published March 2021.
Lindsey is a leading workplace commentator forThe Wall Street Journal, The New York Times, The TODAY Show, CNN, NPR and other national news outlets.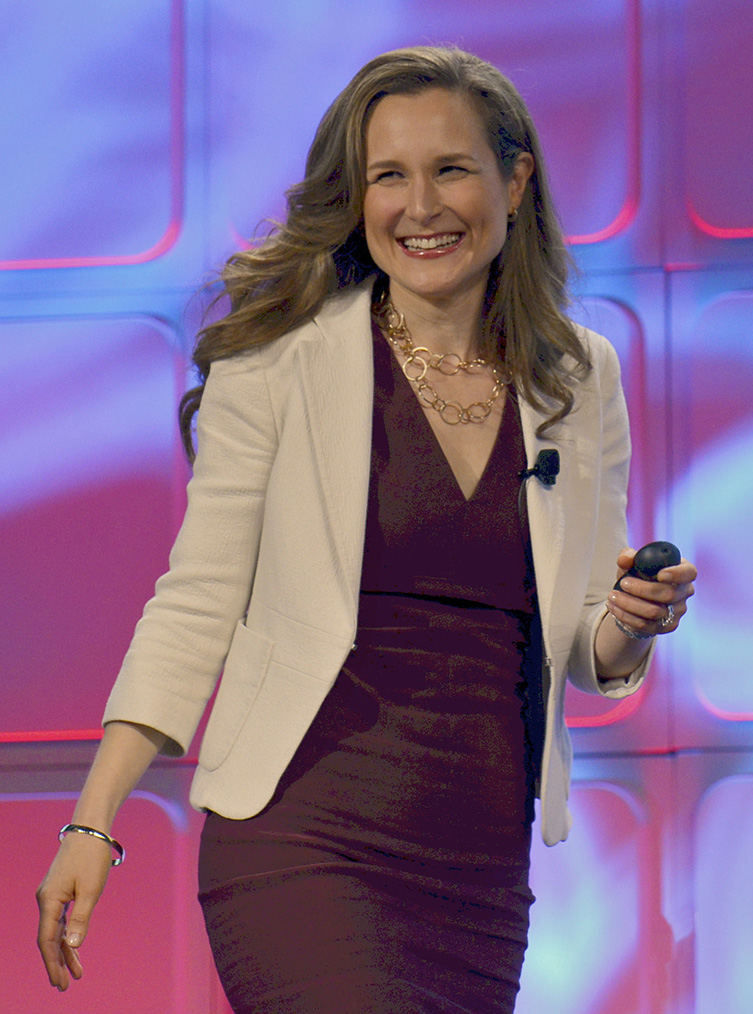 Lindsey speaks to 70-80 audiences each year across the US, Canada and the UK.
Lindsey has 15+ years experience as a consultant, professional speaker and corporate trainer for more than 250 organizations across a wide range of industries.
There are many wonderful speakers on the important topic of generational differences in the workplace. Lindsey is unique in three key ways: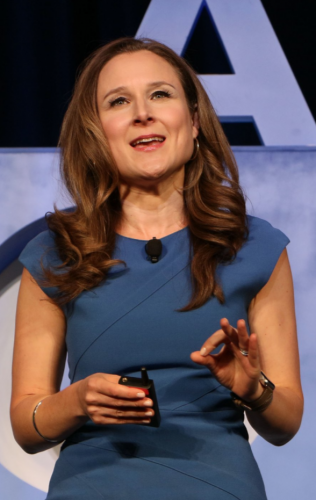 Lindsey has been researching, writing and speaking about generational change in the workplace for more than 15 years.
Unlike some speakers who focus on negative stereotypes, Lindsey takes a positive and constructive approach to helping people navigate the present and future of work.
Participants often say that Lindsey's presentations have not only widened their knowledge about the opportunities of generational change, but also provide a clear list of actions to take in their organizations to optimize their multigenerational workforces.
"Lindsey Pollak is an outstanding virtual presenter. She has amazing virtual platform skills and is able to engage a wide range of students and professionals. Based on the phenomenal feedback from her first two virtual programs, we are working on another speaking engagement with Lindsey and already have extremely high interest."
Fred Burke, Director, Graduate Career Management Center, Zicklin School of Business, Baruch College
"For the last seven years, Lindsey has spoken to hundreds of students at Vanderbilt's Owen Graduate School of Management about how to communicate your personal brand through online platforms such as LinkedIn. This year, the event looked different given the virtual world we find ourselves in, but Lindsey's ability to deliver content in a compelling and engaging way resulted in a just as meaningful program for our business school students."
Sandy Kinnett, Senior Associate Director, Career Management Center, Vanderbilt University Owen Graduate School of Management
"Lindsey is a fantastic speaker — one of the best I've seen — and she connects instantly with a college audience. She has better tips and insights for students than anyone else."
Heather Krasna, Director of Career Services, Columbia University Mailman School of Public Health, Columbia University Mailman School of Public Health
Explore related speaking programs