LINDSEY POLLAK IS THE LEADING KEYNOTE SPEAKER ON THE MULTIGENERATIONAL WORKPLACE​​
"Lindsey shines just as bright virtually as she does in person. Her dynamic presence coupled with her technical savvy allow her to authentically connect to her audience, encourage participation and inspire action in a virtual world."
Johanna (Joby) Gendron, Group School Sales Development Program Director, Aetna
There are many wonderful speakers on the important topic of generational differences in the workplace. Lindsey is unique in three key ways: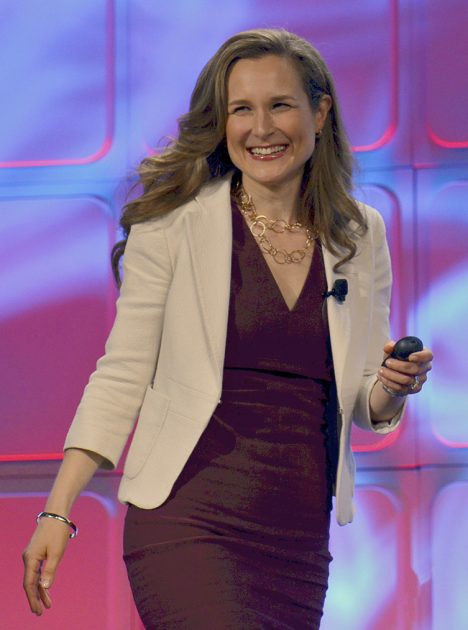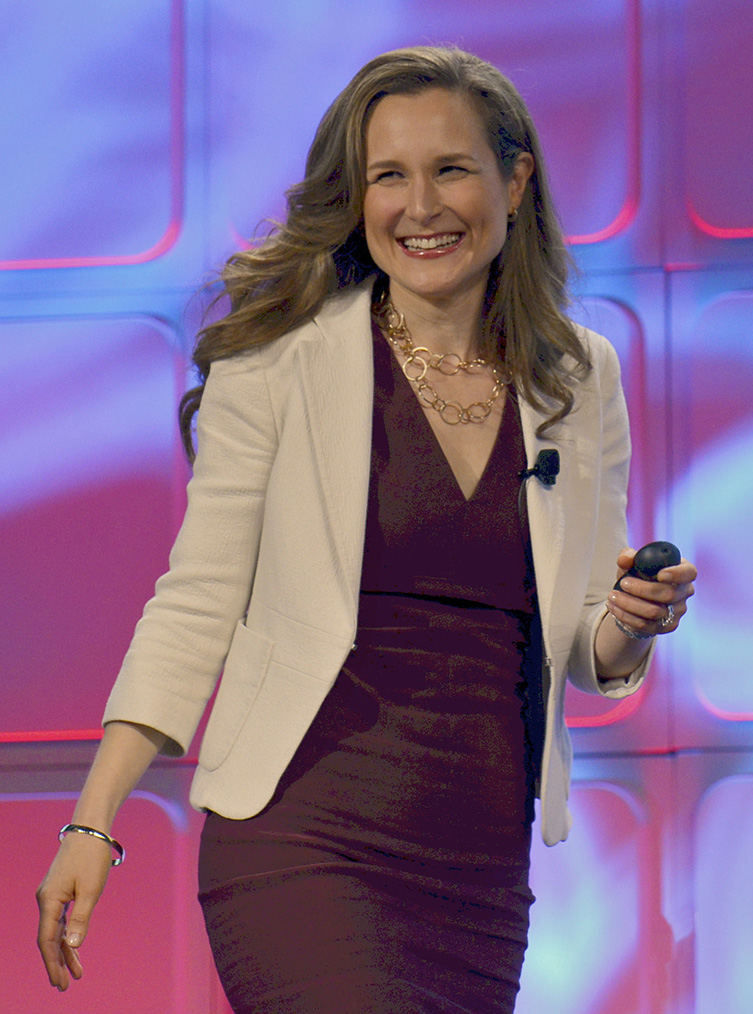 Lindsey has been researching, writing and speaking about generational change in the workplace for more than 15 years.
Unlike some speakers who focus on negative stereotypes, Lindsey takes a positive and constructive approach to helping people navigate the present and future of work.
Participants often say that Lindsey's presentations have not only widened their knowledge about the opportunities of generational change, but also provide a clear list of actions to take in their organizations to optimize their multigenerational workforces.
"Lindsey's insights into the multigenerational workforce drove us to fundamentally reshape the way we are mentoring and educating our people.
James Covello, Head of Technology, Media, Telecommunications Equity Research, Global Investment Research
"Lindsey is a fantastic speaker — one of the best I've seen — and she connects instantly with a college audience. She has better tips and insights for GEN Y students than anyone else."​
Heather Krasna, Director of Career Services, Columbia University Mailman School of Public Health​
"In an ever-complex multigenerational work environment, Lindsey's insights and advice resonated with employees at all stages in their careers. Our employees are still buzzing about her presentation!"​
Andy Yost, Chief Marketing Officer, Gannett | USA TODAY Network​
"Lindsey led an engaging conversation, and her insights and perspective about how to work effectively in a multigenerational law firm were informative and thought-provoking."​
Elizabeth A. Kelly, Chief Human Resources Officer, CHOATE​