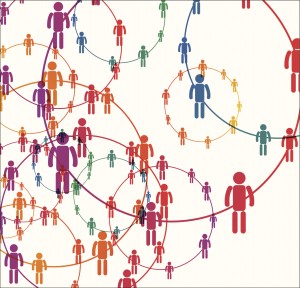 In my new book, Becoming the Boss: New Rules for the Next Generation of Leaders, I share advice on how different generations can get along in the workplace and work together more effectively.
This week, I found more advice to help employers manage Millennial employees, more effectively integrate Millennials into their workforces and keep Gen Y employees happy and engaged.
How Boomers Can Play Nice With Millennials at Work. Forbes: "There's no disputing that the Millennial generation is regarded as different — and generally not in a good way, at least according to the last U.S. generational tidal wave, the boomers. As MTV's 2012 'No-Collar Workers' survey found when it asked boomers and Millennials how companies can inspire great work, a standard boomer response was, 'Give me my objectives and get out of the way,' while a typical Millennial sought 'flexibility, respect … and snacks.' All of this points to inevitable tensions. The good news is that in addition to being the largest age grouping in American history, Millennials also compose one of the country's most-studied generations. Insights gleaned by quizzing and surveying them can help boomers peaceably and productively co-exist with them."
3 Strategies for Retaining Millennial Employees. Health Leaders Media: "HR departments have to be ready for swift changes, both culturally and procedurally. You're going to have to hire a lot of younger workers to replace the old generation — but that's nothing compared to the challenge of holding on to them. Unlike previous generations, if millennials don't feel appreciated, they will leave — the average millennial worker spends two years in each job, in contrast to seven years' tenure for boomers and five for Gen Xers (born 1965 to 1984). So retention-minded HR leaders need to get hip — fast."
Mentoring Millennials for Management. Huffington Post: "Millennials bring a lot of passion and energy to their work and many are eager — if not impatient — to develop leadership skills and make an impact. So, how can companies harness this energy and enthusiasm and help prepare Millennials for leadership? In a word: mentoring. If you're looking to bring out the very best in your organization's next generation of leaders, it's important to find creative ways to connect junior talent with more seasoned employees or leaders – both through formal and informal mentoring arrangements."
Hiring and Keeping Talent in the Age of Social Media, Millennials. World City Web: "Millennials scour social media and websites, yet often look for different information than older colleagues. They're the first generation to see their parents laid off by big corporations, said Tom Shea, president of Right Management Florida/Caribbean, which specializes in workforce management. 'Their sense of loyalty to companies doesn't exist, because they say, "Companies aren't loyal,"' Shea said. 'So, they are much more likely to change companies.'"
Is Gen Y Ready to Be the Boss? MSNBC: By 2015, one third of the U.S. workforce will be eligible to retire, with nearly half of those in a supervisor role. And those jobs will fall to Generation Y. In this interview with MSNBC, I explain how how Millennials can prepare for these new leadership roles — and why Gen Y workers are ready for the challenge.
If you're an employer looking for more information on Millennial employees, read my white paper: